[ BYB ] [ BYB Past perfromances ] [ Photos ]
Bayside Youth Band
Formally the Bayside Combined Schools' Band
The Youth Band of the Queensland Services Heritage Band Association
For school aged musicians - Two levels 1st years students and; 2nd, 3rd, 4th year students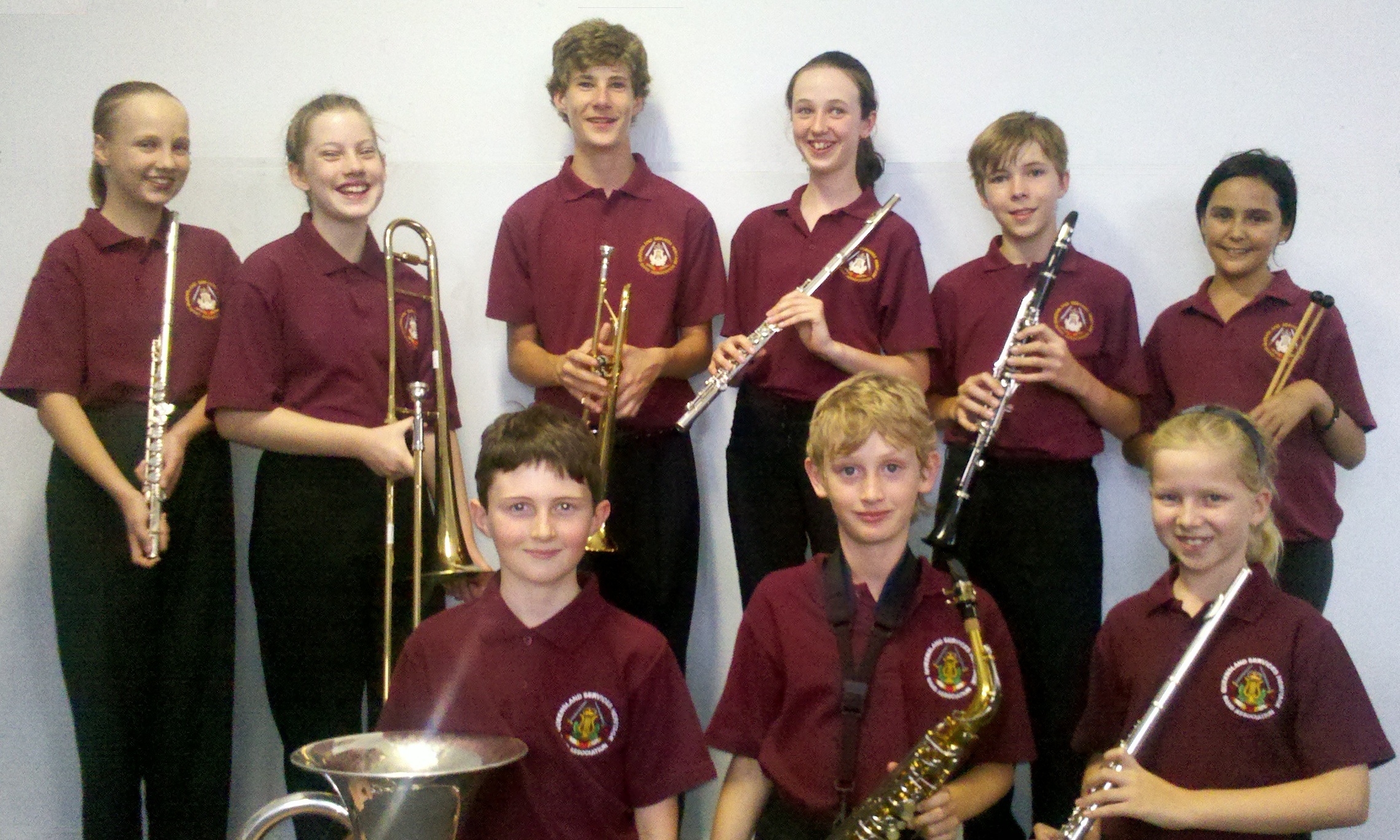 Where - Wynnum Central State School, 145 Florence St., Wynnum. map
When - Monday afternoons, 1st year students at 3:45 pm and 2nd year onwards at 4:30 pm
Wednesday afternoons, beginners and advanced tutorials from 4:00pm
Who - School aged musicians in the Brisbane and greater Bayside area.
Requirements - music stand, pencil & rubber, positive attitude, A4 display folder.
Fees - $60.00 for 2013 which includes uniform polo shirt & cap
The first of our first youth bands started in June 2009. We initially chose a name inspired by the Northern Territory's Combined Schools' Band however in In 2011, the decision was taken change the name of the band to Bayside Youth band. Our Brisbane "Bayside Youth Band" is focused on primary school students and has attracted members from Brisbane, the Gold Coast and Ipswich. Secondary school students are welcome to participate as well. The band has already provided creditable performances to our community.
Contact - 07 33964966 or 0418 740 919 Email qshba@topshowmusic.com.au
Download Information flyer Download membership document
Contact the QSHBA by Email at: qshba@topshowmusic.com.au Or by Mail to: The QSHBA, PO BOX 685, WYNNUM, QLD, 4178