[ BYB ] [ BYB Past perfromances ] [ Photos ]
Bayside Youth Band
The Youth Band of the Queensland Services Heritage Band Association
For school aged musicians - Four levels - 1st year students, 2nd year, 3rd year, 4th and beyond.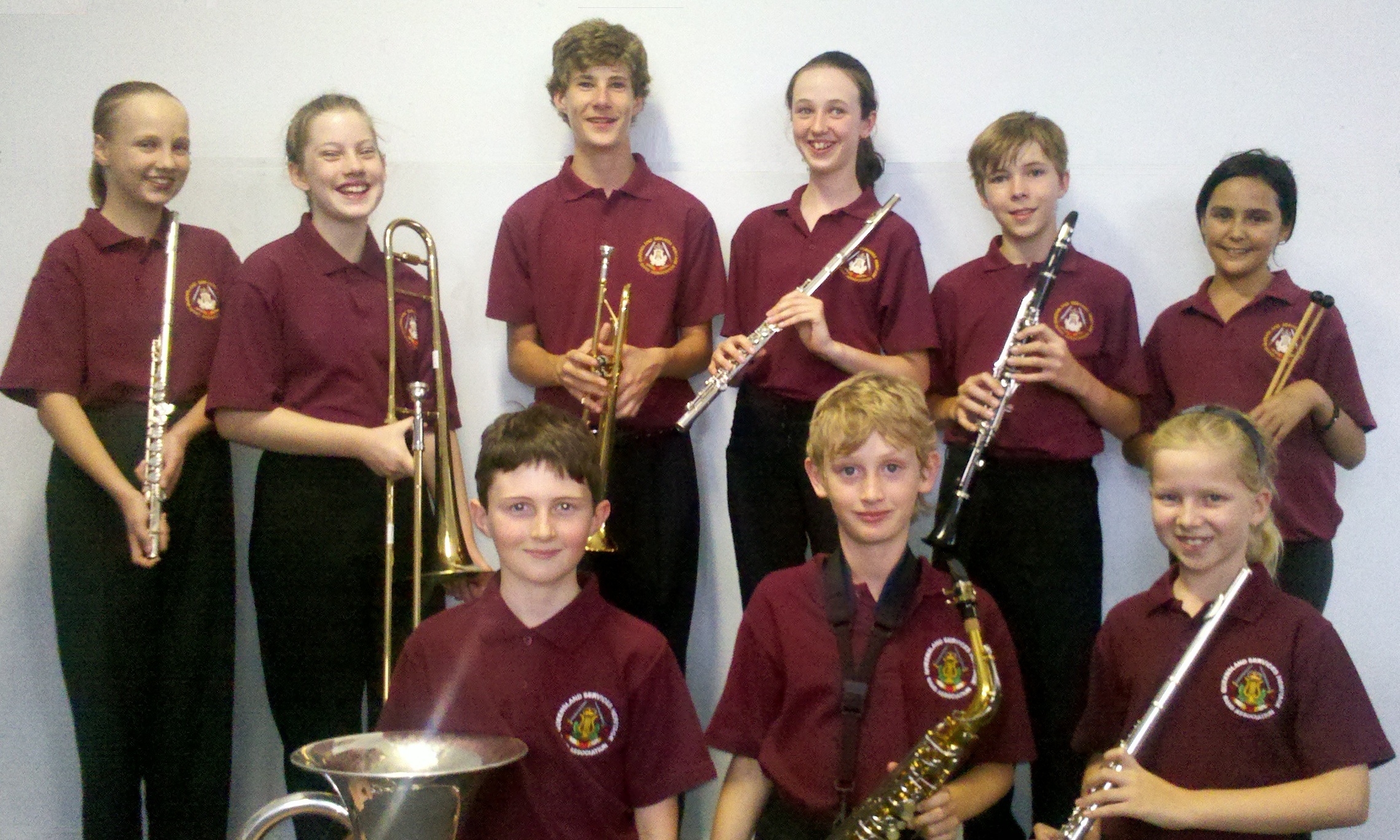 Where - Wynnum Community Centre, 105 Florence St., Wynnum. map
When - Monday afternoons
See the "What's on" page for times
Thursday afternoons, beginners & advanced tutorials as well as adult starters from 4:00pm
Who - School aged musicians in the Brisbane and greater Bayside area.
Requirements - pencil & rubber, positive attitude, A4 4 ring display folder.
Fees - $100.00 for 2016 which includes loan of performance uniforms.
Contact - 07 33964966 or 0418 740 919 Email qshba@topshowmusic.com.au
Contact the QSHBA by Email at: qshba@topshowmusic.com.au Or by Mail to: The QSHBA, PO BOX 685, WYNNUM, QLD, 4178